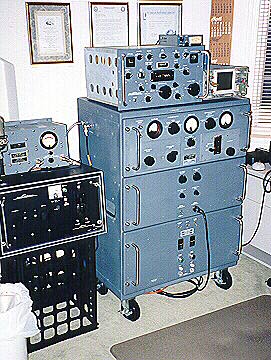 A Venerable Pair
The R-390 receiver is on top and the T-368 transmitter below. This combo was used widely in the military and has become a favorite among the AMers during the 1990's. Also note the matching
wattmeter/ dummy load to the left.
Fall 1997
Photo: KG2IC

See some vintage gear at KG2IC.